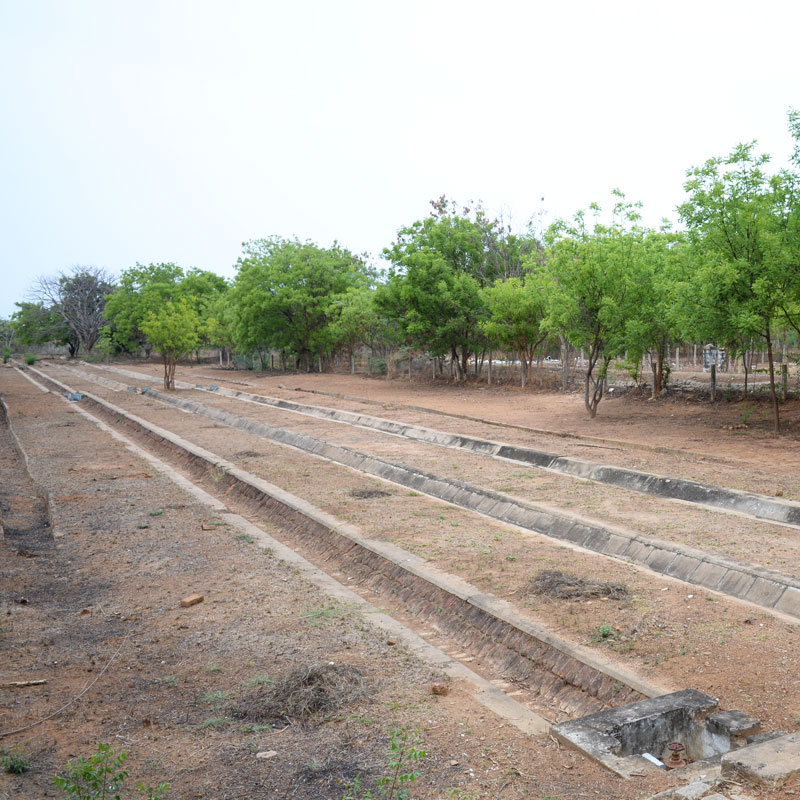 Field Hydraulic Laboratory
The irrigation management can be effective only when irrigation water measurements are made in the correct way. In the relevant training programmes, the participants are exposed to various measuring devices like Flumes, Weirs, Notches etc. in the Class rooms. As a part of the training programmes, the participants are taken to the field for giving training in fixing the devices and taking the measurements for discharge computations.
For this purpose, a Field Hydraulic Laboratory within the IMTI complex is established with model channel sections lined with different types of lining materials and different flow measuring devices fixed in the channels.